I am indeed no way good in terms of blogging, so, this is just gonna serve as a log, Tsynk's Log, tidbits of the Legendary Warrior. So, back to the title of this post. I just created a meme using Vivaldi, Edge and Chrome, I believe this sums up the three. I recall that Opera back in the day when it was good with the Presto engine and everything, seeing a sort of a wallpaper that used this movie's poster. Needless to say that I created a current version of that and so here it is.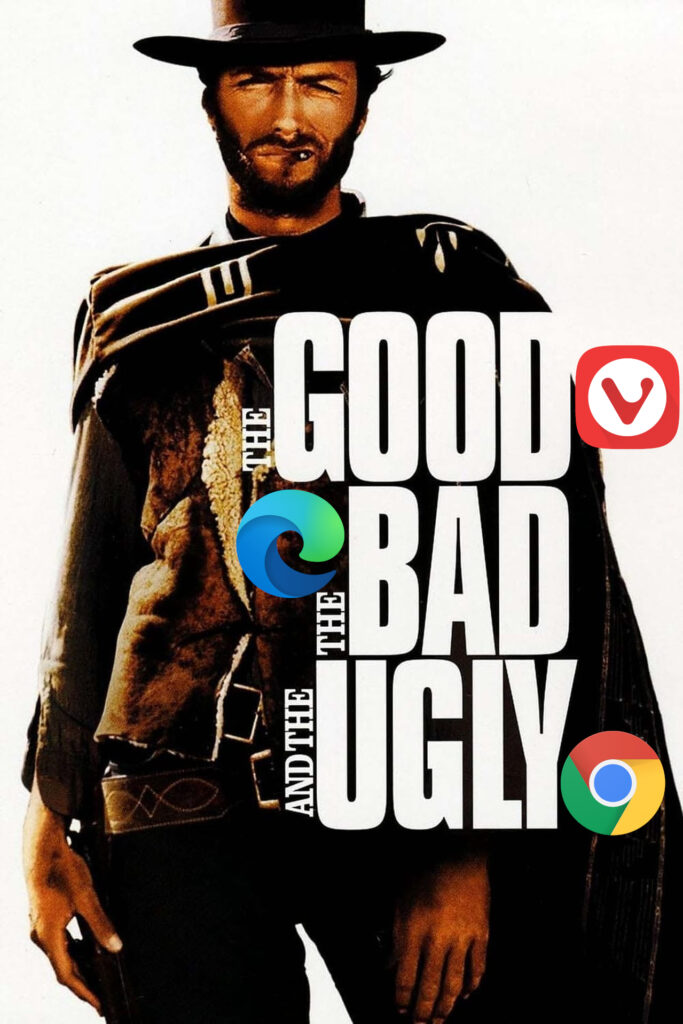 Such a nice little edit, I think.
Anyway, until next time, see ya!
🌄Legendary Warrior 🌄